Toy manufacturer Mattel has announced the launch of a new Barbie doll with Down syndrome, making it the first-ever Barbie doll with the genetic condition. The move is part of Mattel's efforts to create more inclusive toys representing a diverse range of children. The company worked closely with the National Down Syndrome Society to create the new doll, which is part of the Barbie Fashionistas line.
According to the National Down Syndrome Society, one in every 700 babies in the United States is born with Down syndrome. Despite this, there has been a lack of representation of people with the condition in popular culture, including in the toy industry. Launching the new Barbie doll with Down syndrome is a step towards greater inclusion and representation of children with disabilities.
Ellie Goldstein, a model with Down syndrome, appeared in the campaign for the new Barbie doll. She expressed her excitement about being part of the project.
I am so happy that there is a Barbie with Down syndrome. Seeing the doll, I felt so overwhelmed — it meant a lot to me and I'm so honoured and proud that Barbie chose me to show the doll to the world

Ellie Goldstein
This means so much for our community, who for the first time, can play with a Barbie doll that looks like them,

Ellie Goldstein
The Barbie doll with Down syndrome features meaningful symbols throughout her outfit, including butterflies, which are a symbol of Down syndrome, and a blue and yellow color palette that represents Down syndrome awareness.
Her pink pendant necklace has three arrows, representing the third 21st chromosome that individuals with Down syndrome have, pointing outward to signify rising up and moving forward.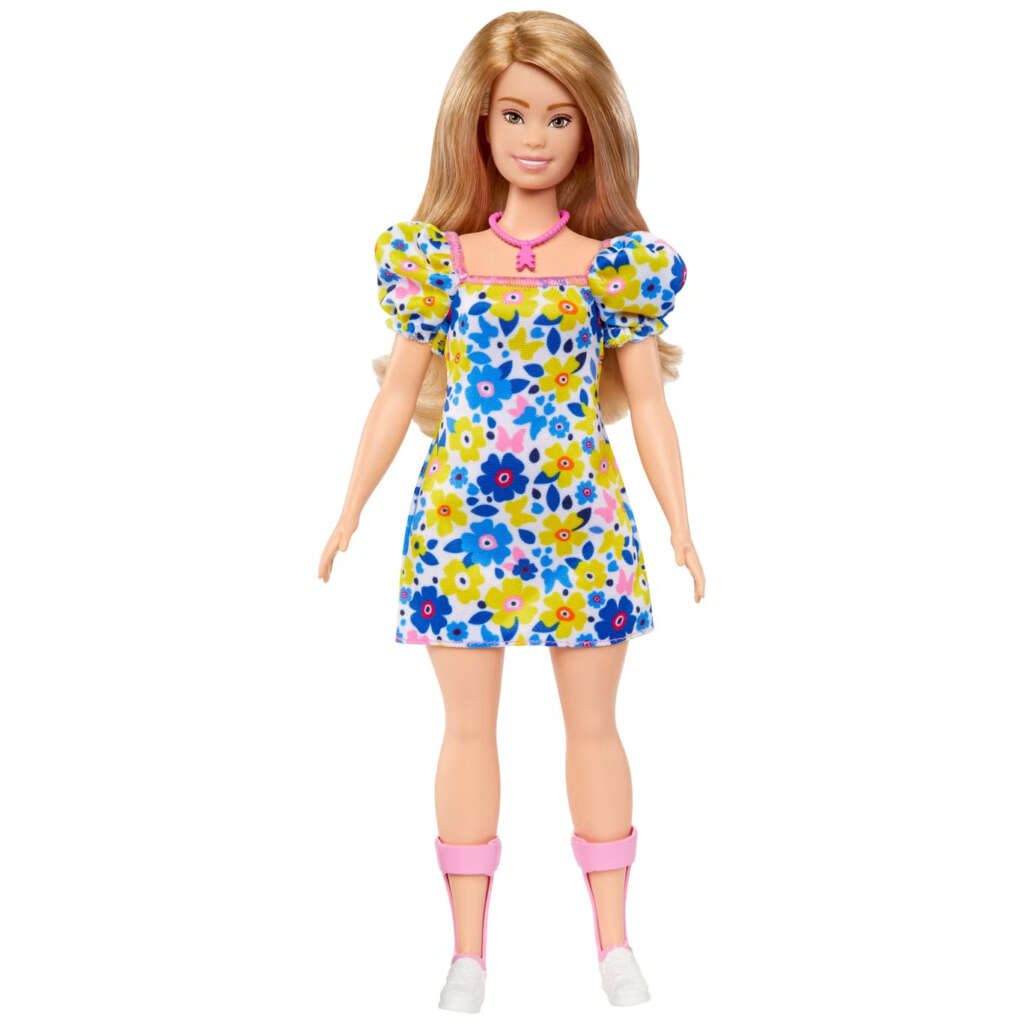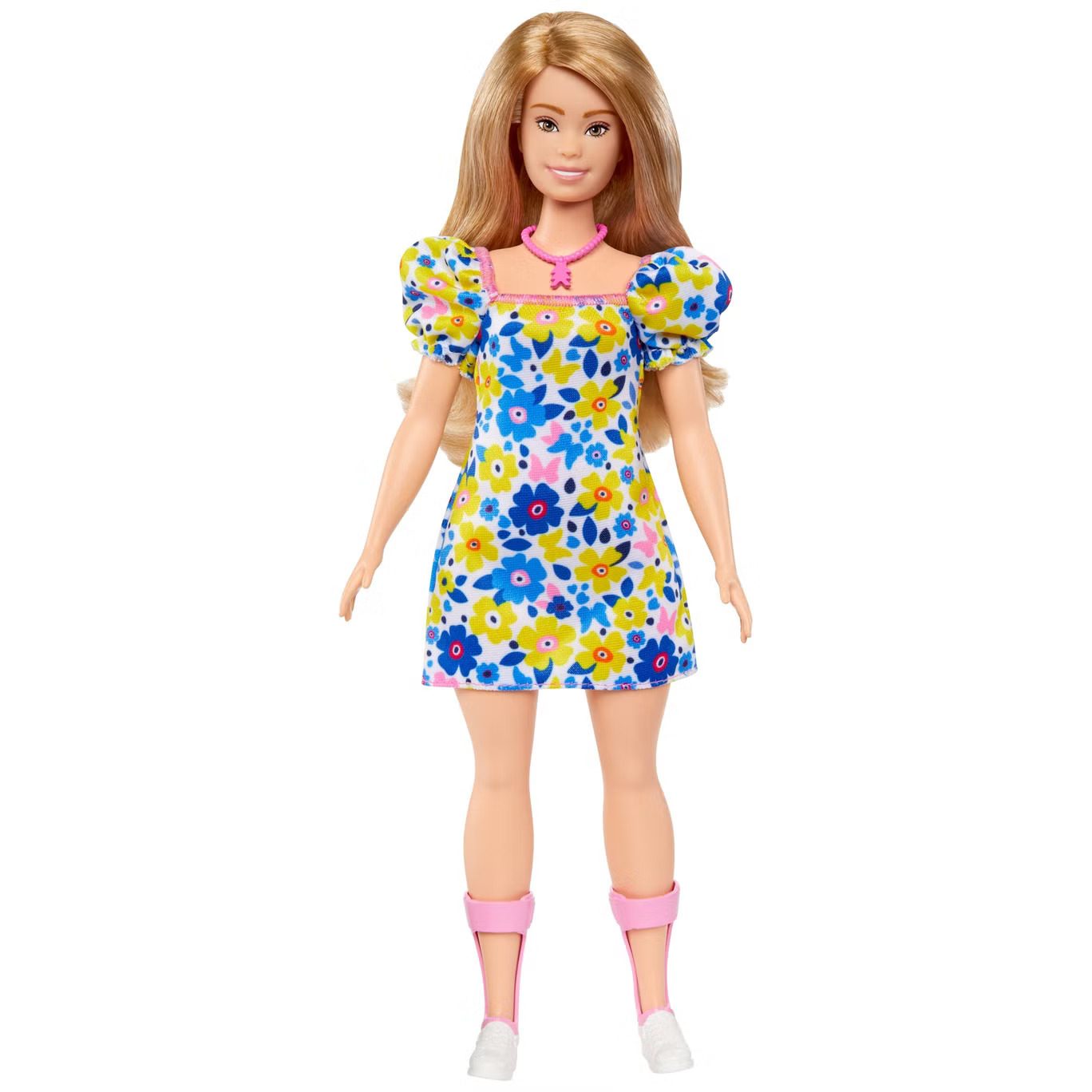 The new Barbie doll with Down syndrome has been met with positive reactions from parents, disability advocates, and the media. Many have praised Mattel for taking steps towards greater representation and inclusivity in their products. The launch of the new doll reminds us of the importance of creating toys that reflect the diversity of children and the world around us.
Where to buy Barbie with Down syndrome?
Down syndrome Barbie is listed on the official Mattel store. The new doll with Down Syndrome is priced at $10.99, which is comparable to other dolls in the Fashionistas line. Click Here to buy Mattel Down syndrome Barbie.
Barbie has always been a favorite among children, and with the release of this new doll, the brand is sure to continue to be a hit among families.
What is Down Syndrome?
Down syndrome is a genetic condition caused by the presence of an extra copy of chromosome 21. People with Down syndrome have distinct physical characteristics, intellectual disabilities, and an increased risk of certain health conditions. However, each person with Down syndrome is unique, and their abilities and challenges can vary widely.
Barbie's partnership with the National Down Syndrome Society to design a doll that celebrates this community is an essential step toward promoting inclusion and acceptance.
It is crucial to educate children about Down syndrome and other disabilities to help them understand and appreciate the diversity of the world around them.
The new Barbie doll with Down syndrome can help spark conversations about inclusion and representation, making it a powerful tool for parents and educators.