Mint and chocolate cookies are combinations of Chocolate and classic mint. Big, soft cookies filled with mint and Chocolate are just as festive as they came, too delicious and refreshing. Only a small amount of food color and some peppermint essence are the standard components in this green snack. You can enjoy these mint chocolate chip cookies in just 30 minutes. Their taste is entirely different, and you would love them as a snack with evening tea.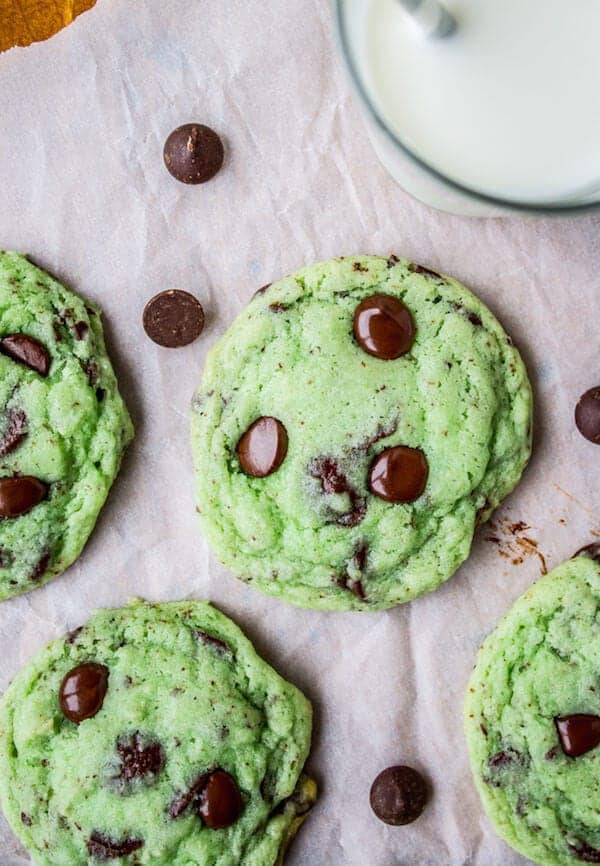 Related: Family Bonding Activities: Some Quick And Effective Tips
2. St. Patrick's Day Jell-O Parfaits
Jello-O Parfaits are just delicious and easy to make. You need to make this chilled Jell- O dessert that has fantastic taste and looks even better and keep it in a specific shape with some whipped cream in the green desert. Only 3 magical components make this green desert impressively look delicious and taste sweet. Beautiful creamy raspberry jello parfaits are a combination of cream-cool whip jello and green jelly and make it beautiful and delicious creamy raspberry jello parfaits.
Read More: Snacks For Teenage Party: 10 Best Easy Snacks Ideas
3. Green Velvet Cake
Similar to red velvet cake but with too much green fold color. The green cupcakes are very easy to bake with starch completely and loaded with chocolate flavor and incredible cream cheese frosting. Green velvet cupcakes are a fun twist to red velvet cake with a bunch of creek cheese, darkened with a slightly green food color, and an addition of cocoa powder. You can keep the vibrant green color and vanilla flavored cupcakes just by leaving out the cocoa powder and adding 30grams extra flour. Their taste is just sweet, with a hint of tanginess from the buttermilk. The cocoa powder in these cupcakes definitely doesn't make them taste like Chocolate. These green snakes are just a fun twist on the red velvet buttery cream cheese frosting.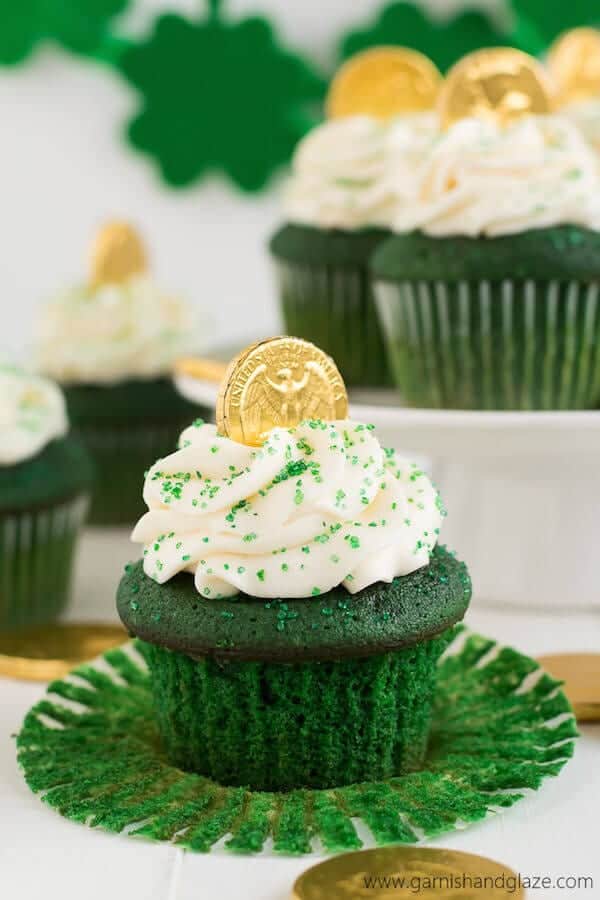 4. Shamrock Shake Macarons
Shamrock Shakes Macarons are just the favorite green snakes at everyone's house. Kids love to whip them up in the evening. It is a special minty green drink. A perfect way to celebrate Someone's day. There are so many ways to enjoy this minty delight. Shamrock shakes macrons is a crowd favorite. These macarons have the same lovely color with a light mint flavor as the originals, with added benefits of being handcrafted treats and lovely color. This delicious dessert is entrained as one of the most delicious and healthy green snacks.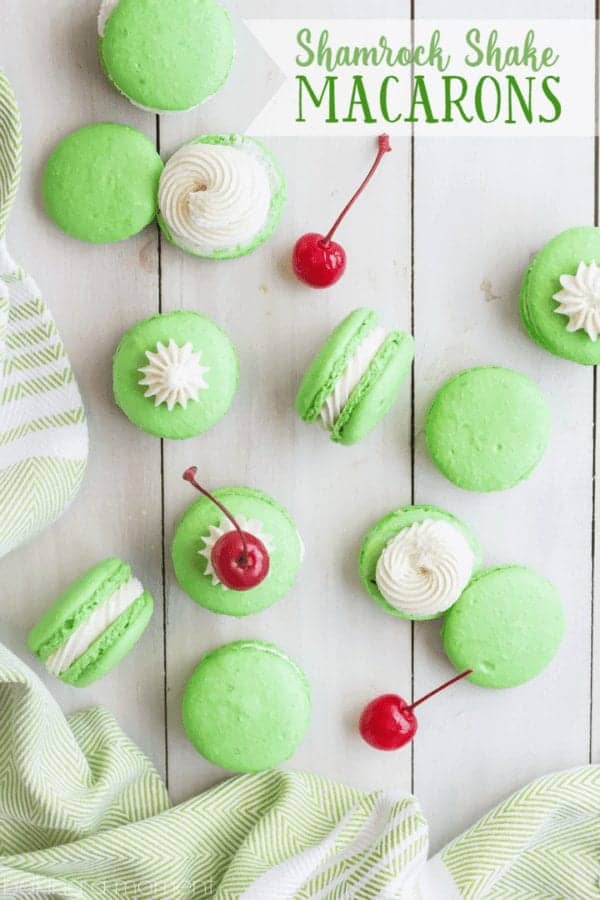 Must Visit: 20 Easy Party Food Ideas for kids that will keep them Happy and Full
5. Chocolate Mint Andes Brownies
It is hard to say no to a browny. Minty candies and St. Patrick's Day come together beautifully in these fantastic, delicious, and classic brownies. A hundred per cent homemade dish just takes less than an hour to prepare and is made with love. The mint chocolate brown is all about mind-blowing. A fudgy, goody, rich chocolaty brown with lots of sanded mint pieces. It is one of my most favorite candies.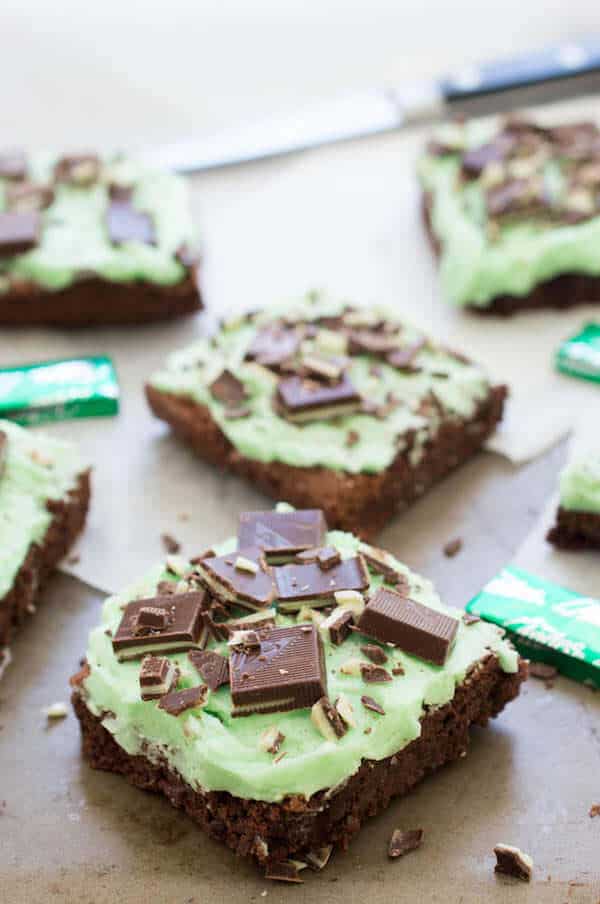 6. Shamrock Fudge
This fudge is made by using traditional methods. Using the heavy cream and an amount of delicious Chocolate and thick cream. Luckily, it only takes 30 minutes to complete and has a flavor you would find at an old bakery. Which definitely makes it my ultimate favorite. Shamrock Fudge's cool, sweet, and minty taste makes it yummy. The delicious fudge will take you only 2 minutes to while together and deliciously.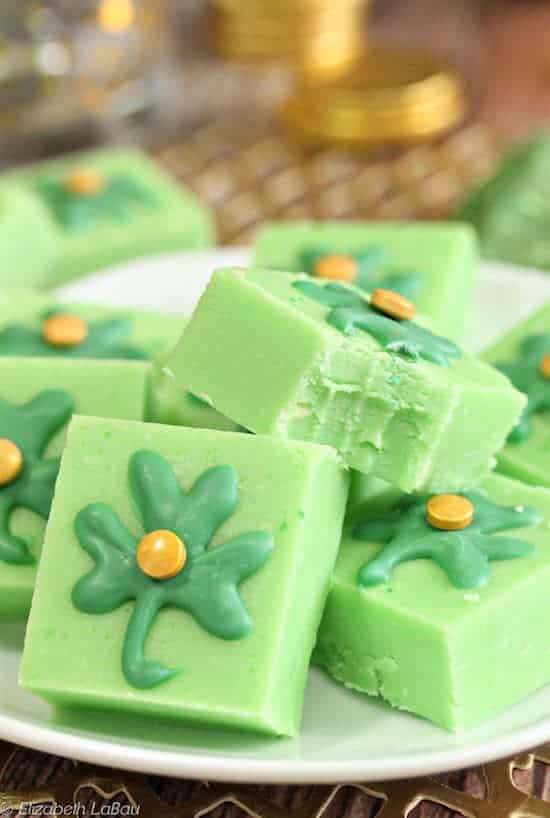 7. Green Donut
This St. Patrick's Day truly doesn't require much effort, which makes them the ideal recipe. Just like simple donuts the Ang ordinary donut may be transformed into a joyful treat that puts a grin on everyone's face with a few store-bought doughnuts and edible spray paint may turn it into a festive treat. Like green bangles, the donuts' green color is merely an aesthetic choice. They taste like original donuts. They are rather tasty and delicious, especially when they are refreshed.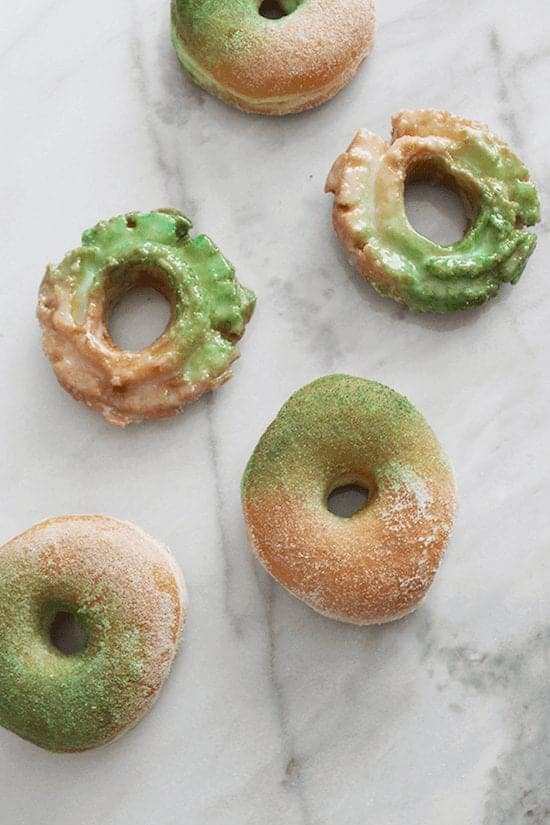 8. Shamrock Shakes
Everyone's favorite St. Patrick's Day milkshake may be created at home with just six basic ingredients and five minutes. Some McDonald's restaurants sell The Shamrock Shake, a seasonal milkshake dessert with a green mint taste. Shake has lime flavored with vanilla ice cream.