Sometimes a relationship takes a hard turn while going smoothly and satisfactorily and becomes long distant.
Yes, it does sound a little scary and challenging, but today, you'll know that it can succeed, also. Stick to the sofa and keep reading!
Indeed, every relationship demands effort and loyalty, no matter if it's an LDR or not. But being in a relationship with a serviceman isn't like other relationships; it requires more struggle and commitment.
Are you also in a military LDR? Don't worry; we have got your back.
1- Have Quality Communication With Each other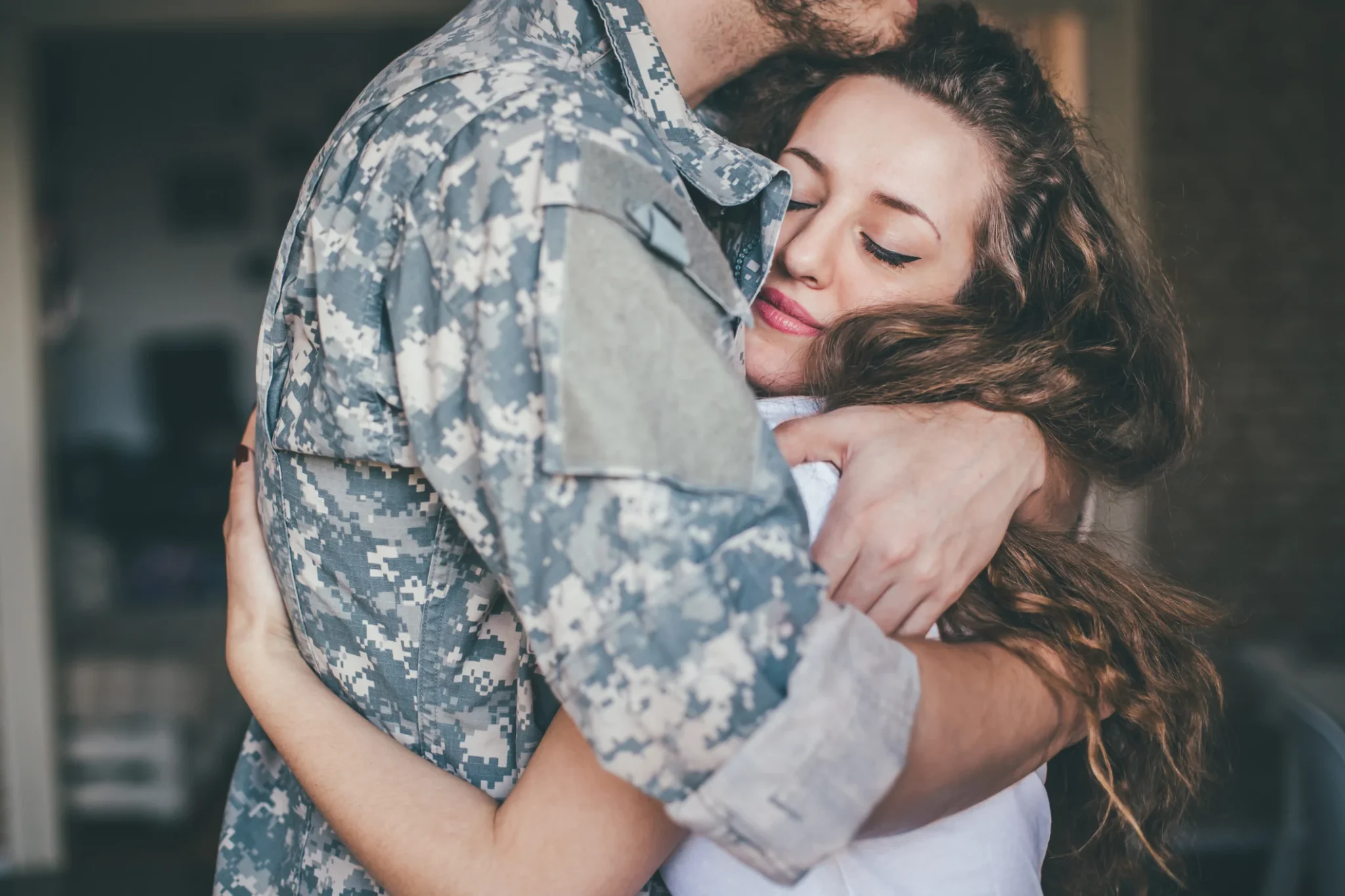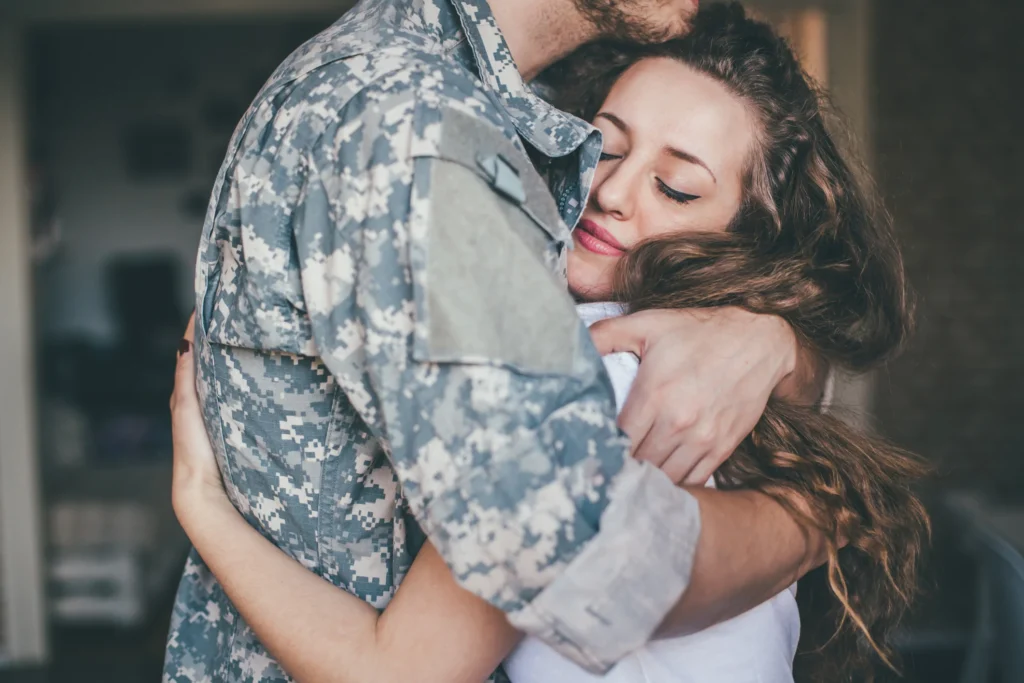 Long distance makes us good communicators!
Quality communication is necessary to make a military relationship work.
Even if the time zone differs, try to communicate weekly. In long-distance communication, you can express your emotions and feelings in a more thoughtful & meaningful way. If you feel like things are not okay between you both, "Communicate"; it will help in Rebuilding trust after a major betrayal in your relationship. 
2- Stay Hopeful
First some months of the military are tough, so if you don't get to talk to your partner. Stay hopeful!
Things get better and more flexible after some months. You might feel a little stressed and alone, but know that good days are about to come. Military relationships have unique challenges, and there can be many obstacles on your way, so all you need to do is to keep better hopes.
3- Stay Involved In Each other's Life
Nothing is more pleasing in a long-distance military relationship than writing letters. Stay involved in each other's life, even if you have phone access. It is a beautiful way of keeping the physical memory of your loved one. So the next time you miss your partner, write down your feelings and post them!
4- Send Him A Care Package
The best thing you can do in a long-distance military relationship is to send care packages. The distance seems so lesser when deployed soldiers receive cute packages from their loved ones. It is such a cute gesture and can make the bond even stronger.
5- Remember That Nobody's Perfect
A little misconception in couples that can spoil their relationship is to expect perfection. People idealize their partners and expect them to act perfectly always. But the harsh side is that they don't get to meet each other daily, so the stress or issues of the other partner can't be noticed. Expecting perfection from military partners is so silly; they already have a lot going on. 
6- Keep Yourself Busy
No doubt that long-distance relationships make a person feel alone many times. If you are married and have kids, keep yourself engaging in their duties. Do the home chores, leave them at school, and cook tasty lunches and dinners for them. And if you've no kids, keep yourself involved in your job, and have meetups with family and friends.
7- Arrange Meetups
Counting days on the calendar is also a love language. Arrange monthly meetups or special visits at home. Make that day no less than an occasion; dress beautifully, and talk your heart out with your partner. Clear any sort of issues and misunderstandings. The craving to meet your partner in a long-distance military relationship is unmatchable!
Surviving an online long-distance relationship is not that much difficult. If you have the right piece of advice, a good mindset, and the right expectations, then your relationship will be exemplary and will grow very beautifully.
Here are some tips for making a long-distance online relationship work:
1- Do Things Together
Even if you are apart, adjust each other in the daily routine tasks, do video chats, and discuss daily duties. Help each other grow and tell your partner that you are always by their side no matter what.
Quality communication is the only way to Rebuild trust after a major betrayal in your LDR; It is okay to be apart because distance just makes two people physically separated. Nothing else changes!
2- Stick To Your Goals
Give your partner time and love but don't forget about your own goals because a good career makes stuff more uncomplicated in the future. Know the reason why you are in a long-distance relationship. Don't make the distance last forever; rather, struggle to spend the rest of your life together.
3- Establish Some Boundaries
At the start of your online relationship, set some boundaries and some limitations. Like the best times of the day to communicate, your expectations from the other person, etc. Respect that both of you have a social life to live, like hanging out with friends or family. Allow each other to live outside the relationship, let your partner have fun, and focus on the goals. Never be a hurdle or obstacle on the way to their happiness.
4- Talk About the future
It sounds good to clearly discuss the time period that you are going to stay apart. Of course, it is not going to last forever. Discuss your ideas and hopes for the future together at the start of the relationship. Having future goals can make the couple more excited and dedicated in a long-distance relationship. 
5- Enjoy The Digital Dates
It is normal not to meet for months in an LDR, but why not have a digital date every week? There are many online platforms like Skype, Zoom, WhatsApp video calls, etc., to have a cute and long distant date. Enjoy that time together and discuss everything that has happened in a week. Wear a beautiful dress and talk a lot!
Final Thought
Long-distance relationship sounds scary to many people, and a lot of them avoids it. But such relationships have their own charm and uniqueness. Distance recognizes the value of our loved ones. If two partners are mature enough, have faith in each other, and have the right level of expectations and respect for each other, then they both can beautifully grow together even being apart.