You might agree with the fact that choosing a meal for the picky eaters is such a demanding duty—and it is not just the kids; adults also become choosy when it comes to food. But don't worry; we have got your back! 
You will discover some effortless and healthy meal ideas for picky eaters so that the parents don't feel frustrated anymore. 
Stick to the sofa and keep reading.
Easy Meals for Picky Eaters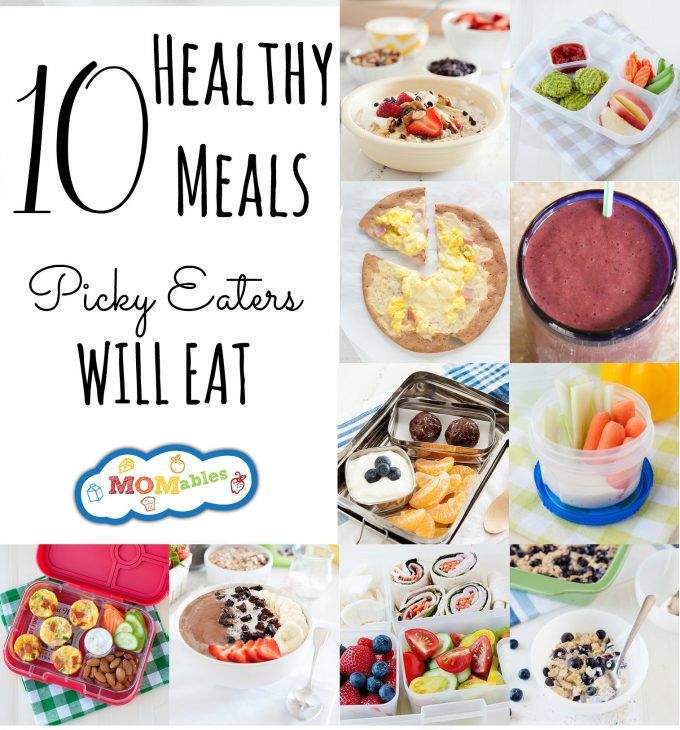 While introducing easy weeknight meals for picky eaters, start it slowly. Nobody likes a lot of change at once; simply choose a new dinner idea every week. Make it as it's written on the first try and see if your child connects with the taste, then gradually add more proteins, vegetables, etc.  
Read More: How To Get Rid Of Underboob Fat: A Step-By-Step Guide
Here are 10 healthy dinners for picky eaters.
1. Veggie Meatballs
Cooking veggie meatballs is a great way to hide in or sneak the vegetables into the dinner. Want to know the plus point?
It contains proteins and veggies in a very delicious way; the picky eaters in your family would love them. 
2. Cheesy Pizza Roll-Ups
It's a cheesy and healthy way to fill up your children's hunger. 
The inside sweet & savory, and crispy taste of roll-ups is an easy dinner idea for picky eaters. Perfectly chopped vegetables and turkey sausage satisfy the children's taste buds and provide a good amount of veggies. 
3. Shredded Chicken Tacos
With tacos, you can fill your kid's diet with a good amount of protein but in a tasty way. Let your child add the topping of their choice; it can be cheddar cheese, peppers, or shredded lettuce. Don't forget to add lime for extra flavor. 
4. Baked Healthy Chicken Nuggets
Children love nuggets! And it is one of the easy meal ideas for picky eaters. The chicken and protein in the chunks help in the growth of children and strengthen their muscles. You must add baked healthy chicken nuggets to the dinners of picky eaters. 
5. Chicken Fried Rice
Everybody loves rice and the feel of fried vegetables on their plate. So, chicken fried rice is also one of the easy weeknight meals for picky eaters. You make it whole vegetarian or add chicken or beef into it. 
6. Baked Potato Soup
It is also exciting to add a good amount of vitamin C and protein to your children's diet. Let them add toppings of their choice; in this way, they will connect with the food more. Gradually add more veggies and toppings to make it more special!
7. Pizza Waffles
It is a healthy choice than frozen or take-out pizza and can be considered an easy dinner idea for picky eaters. To make it more compelling for your family, don't forget to add pepperoni and flawlessly chopped vegetables. 
8. Healthy Turkey Burger
It is a very juicy and healthy dinner idea for picky eaters, which satisfies the taste buds and can be grilled in just 10 minutes. You can add any healthy stuff to make it more exciting for your children. Don't forget to add veggies in the potato cutlets and tomato inside the burger.  
9. Spinach And Cheese Quesadillas 
For better bone health and skin condition of your children, you must introduce this dish to dinner. Try to make it delicious with shredded cheese, baby spinach, and wheat tortillas. Combine them all, and you have tasty quesadillas in just 6 minutes. Your picky eaters would love this in the dinner. 
10. Margherita Pizza 
Pizza in the dinner? The never-ending love of children!
If you're cooking at home, you have the chance to add extra flavors and veggies to it. To make it quickly, you can premade the dough. Fresh basil leaves and extra cheese can level up the taste for picky eaters.  
Also Read: The Ethical And Safe Approach To A Pregnant Hookup
How Well These Meal Ideas Work for Picky Eaters
All the meal ideas mentioned above are kid & adult friendly and contain all those tasty flavors that satisfy the taste buds with the addition of healthy veggies and proteins. 
Kids already love such kinds of food.
While cooking such meals, you can build a good balance of nutrition and taste.
Parents connect more with their children when they both cook together. 
You can understand which meal your picky eater loves the most, and you can gradually add more nutrition to it.  
How To Easily Deal with The Picky Eaters
Let's see how you can deal with your picky eater and let them try new foods at dinner every week. 
Experts suggest that if you want your picky eaters to try something different, don't offer them the same meal in a row. Also, as mentioned earlier, start with minor changes. Don't introduce all at once; begin with a new dinner every week. And invite your children's friends over lunch or dinner to enhance the attraction for the meal!
Fighting demanding eating doesn't mean constraining your kids to eat all popular food sources like biltong or tempeh if they differ from what you would prefer. Consider making a list of the food varieties they don't eat and contemplate healthy and easy substitutes you can make. For instance, if your kid could do without eating beans, you should seriously mull over attempting comparative food varieties like lentils in a stew. You can try beans in different structures like bean plunge, hummus, or broiled chickpeas. 
 Doing this might assist you with building adjusted feasts that are reasonable for you. Going for the gold gentle or sweet flavors can be the most effective way to start since they will generally be more satisfactory to tastebuds. Vegetables considered gentle in flavor incorporate cauliflower, cucumbers, zucchini, and spinach. Sweet-tasting vegetables are yams, carrots, delicate squash, and sweet peppers.
Must Read: Herbal Tea 101: Herbal Tea For Menstrual Cramps And Bloating
Final Thought 
Dealing with picky eaters can be really frustrating sometimes, and being a parent, all you need to do is to choose the right and healthy meal for your children. Add the right amount of veggies and nutrition, and enjoy the meal with your family!