Having kids on a plane can be a nerve-wracking experience. If you're the parent of small kids, you've probably already heard that air travel with them can be an absolute nightmare. Even though air travel doesn't have to be a hassle, you should ensure your children are as safe and comfortable as possible in the small cabin of an airplane. Kids on a plane can be a stressful experience for parents. To make it easier, it is important to have a plan before you even get on the plane. To help you prepare, we've compiled a list of things to know before you fly.
A Few Quick Tips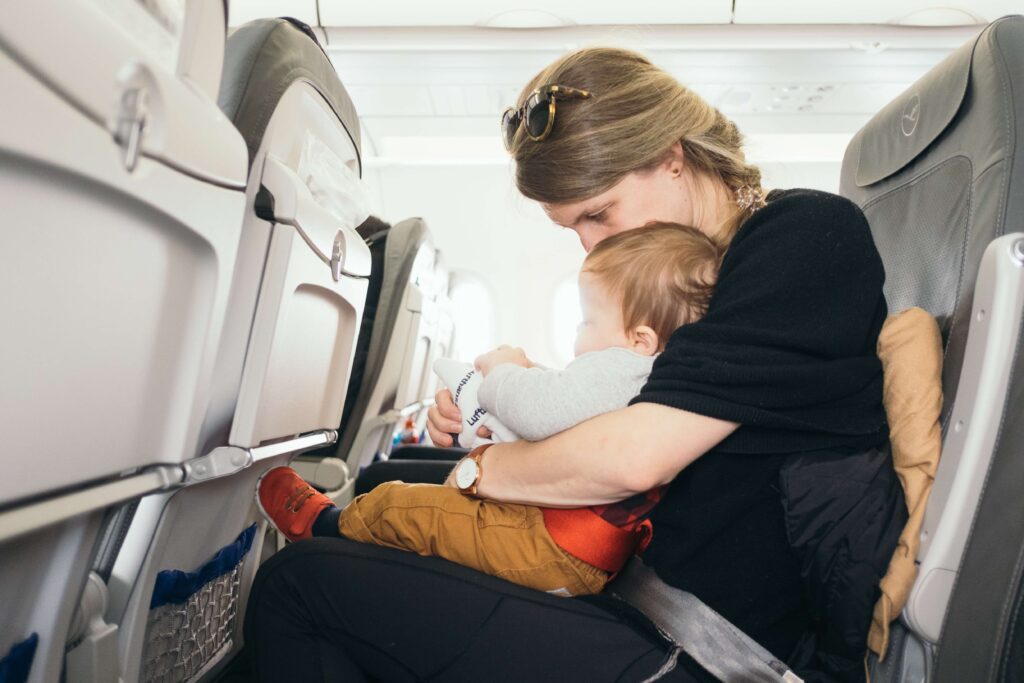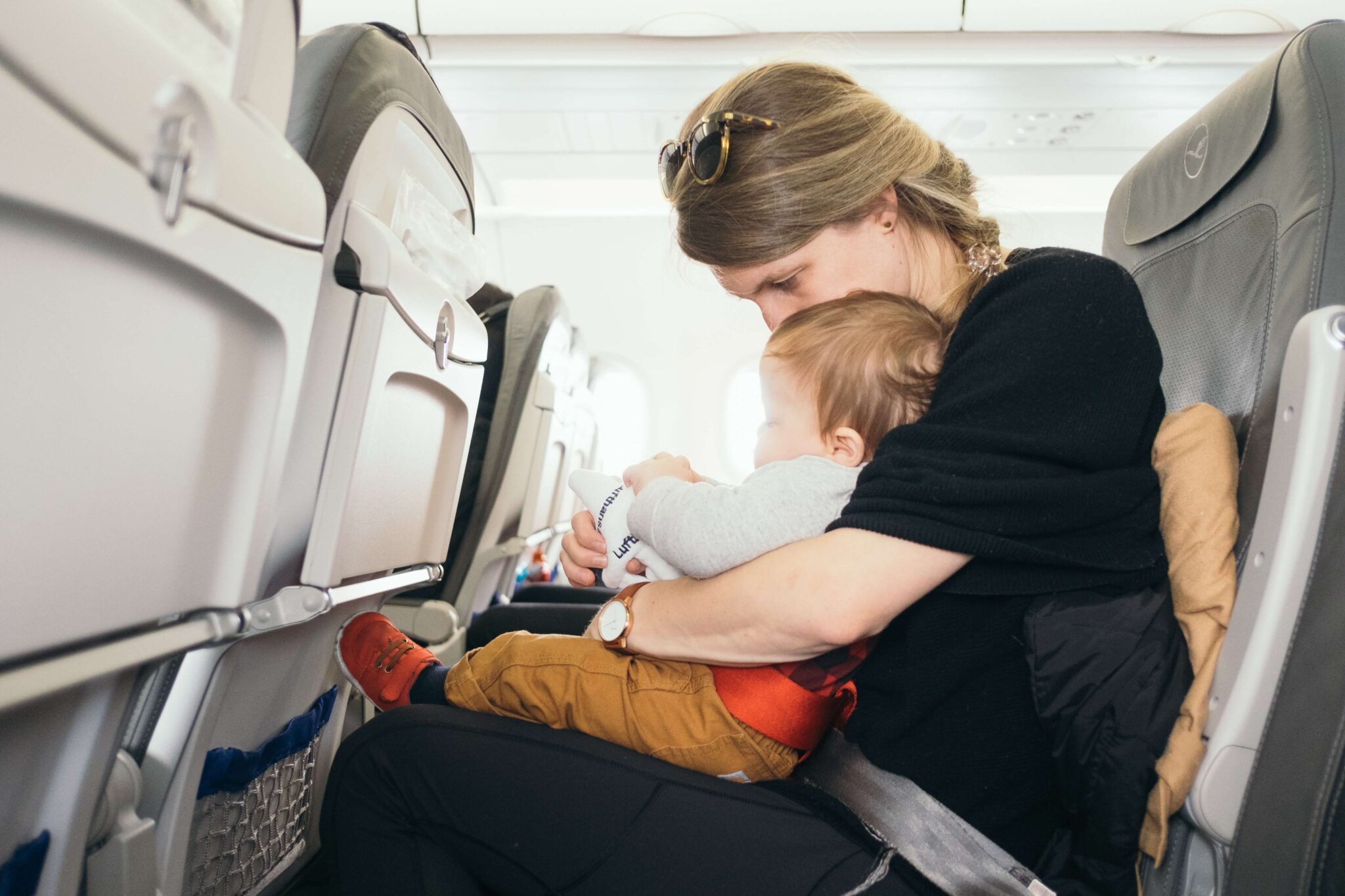 Plan your packing list
Planning your packing list is an important part of traveling with kids. It can help ensure you have all the necessities for a smooth trip and make it easier for your children. You should pack clothes, toiletries, games, entertainment items like books or movies, snacks, medications they may need, and so much more. You should also ensure that your child's clothes fit correctly before going through airport security to avoid extra hassle. Be sure to bring comfortable shoes, a jacket if necessary (especially if flying during winter), jackets or sweaters in case the plane gets too cold when taking off or landing and hats or scarves if flying during winter.
Choose An Airline With Kid-Friendly Perks
One helpful thing is choosing an airline with kid-friendly perks. A few airlines offer boarding groups for families and are pet friendly. Take a look at what each airline offers so that you can select the one that will serve your loved ones best.
Get there early
Getting to the airport early is a great way to make kids on a plane less intimidating. The earlier you can get your family on the plane, the more time you will have for your kids to calm down. Plus, the sooner you get on that plane, the quicker those runway tantrums will be a thing of the past.
Tell them about the takeoff
Make sure you explain what is happening at takeoff, such as how fast the plane will be traveling and what all those noises are.
Bring your entertainment
Taking kids on a plane can be exhausting, so you must pack plenty of activities. Bring crayons, coloring books, games, puzzles, or a tablet or laptop with downloaded movies or TV shows. You can also tell them a fun story and calm their minds. Make your kids participate in activities such as finding the difference and solving equations.
Pack some of your essentials in the hand carry
If you have enough room in your carry-on bag, consider bringing a small travel pillow for each child so they can sleep comfortably. Consider bringing baby wipes for potty training toddlers- this may help save you from taking your child to the lavatory mid-flight. Bring extra clothes for them just in case they get wet or dirty.
Bring snacks with you
It may seem like a no-brainer but bringing snacks and entertainment for your child before boarding is an effective way to keep them happy during takeoff and landing. And if you don't want to buy food from an airport kiosk or restaurant, pack some favorite snacks in your carry-on bag. For children old enough to use an iPad or smartphone, it might be worth downloading some popular children's apps ahead of time so they'll already have something fun to do on the flight. And finally, think about what else might help put your kids at ease: bring their favorite blanket or stuffed animal; give them age-appropriate books about airplanes and flying; let them know what activities will happen once they board (singing songs together, eating dinner together); remind them how much fun this trip will be when they're done with it–flying isn't so bad!
Use two diapers on your baby
Remember to change your baby's diapers before boarding. Plane restrooms are tiny, and the changing table is much smaller, so having a spare nappy on hand will help diaper changes go more smoothly. Wearing pull-ups is necessary for kids under 5, particularly on a lengthy travel. The delays caused by turbulence may keep you seated for well over an hour, and waiting for the restroom after a meal can be excruciatingly long. While waiting, using a pull-up bar might help keep you safe.
Remember to take the kids' medicine
Do not forget your kid's medication when you are traveling. Extra paracetamol and ibuprofen should also be available. Dealing with a sick family member while on vacation is never fun, being well-prepared can help make the situation more manageable.
Conclusion
When you are traveling for the first time, having children on board can be stressful and annoying. With a bit of forethought and preparation, you can ensure everything runs smoothly when flying with kids. We hope these tips have helped you feel more confident flying with your children.